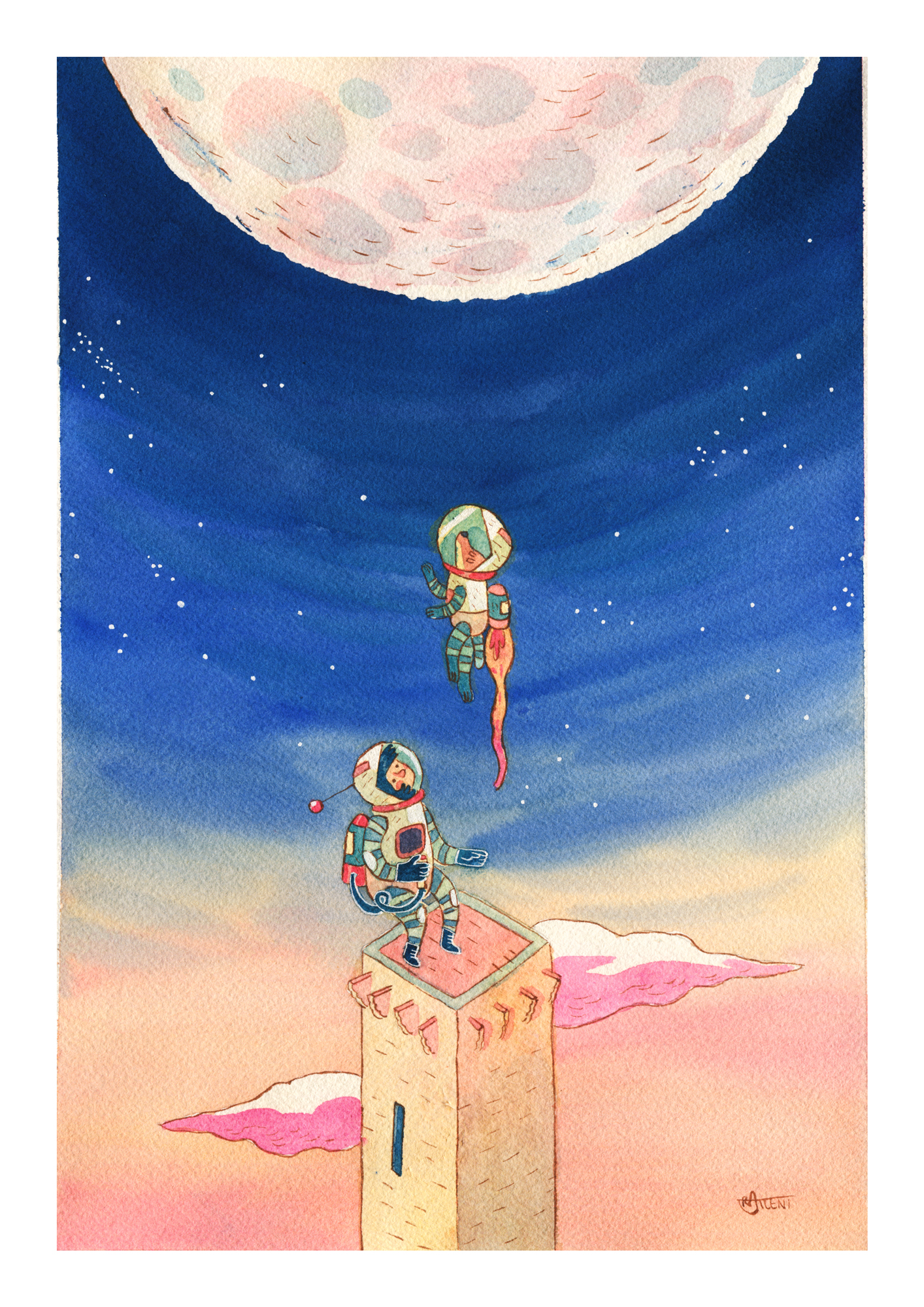 I had the pleasure to take part to @manifatturatabacchi event SA MANIfest, a week of events to talk about the moon with scientists, performers, artists. Under @lukejerramartist moon installation I did a large live watercolor painting about the moon.
Here's a small version of it 🙂
This July I attended Gobelins' Summer School in Animation. It has been a great experience, getting in touch with so many animators, both teachers and students, from so many different places in the world, all sharing this passion for drawing, animation, movies, it is really uncommon for somebody like me, a self-taught from a small island in the middle of Mediterranean Sea.
The School is one of the most famous around the world, there's many option for young students and professionals as well, check all the courses available here: https://www.gobelins-school.com/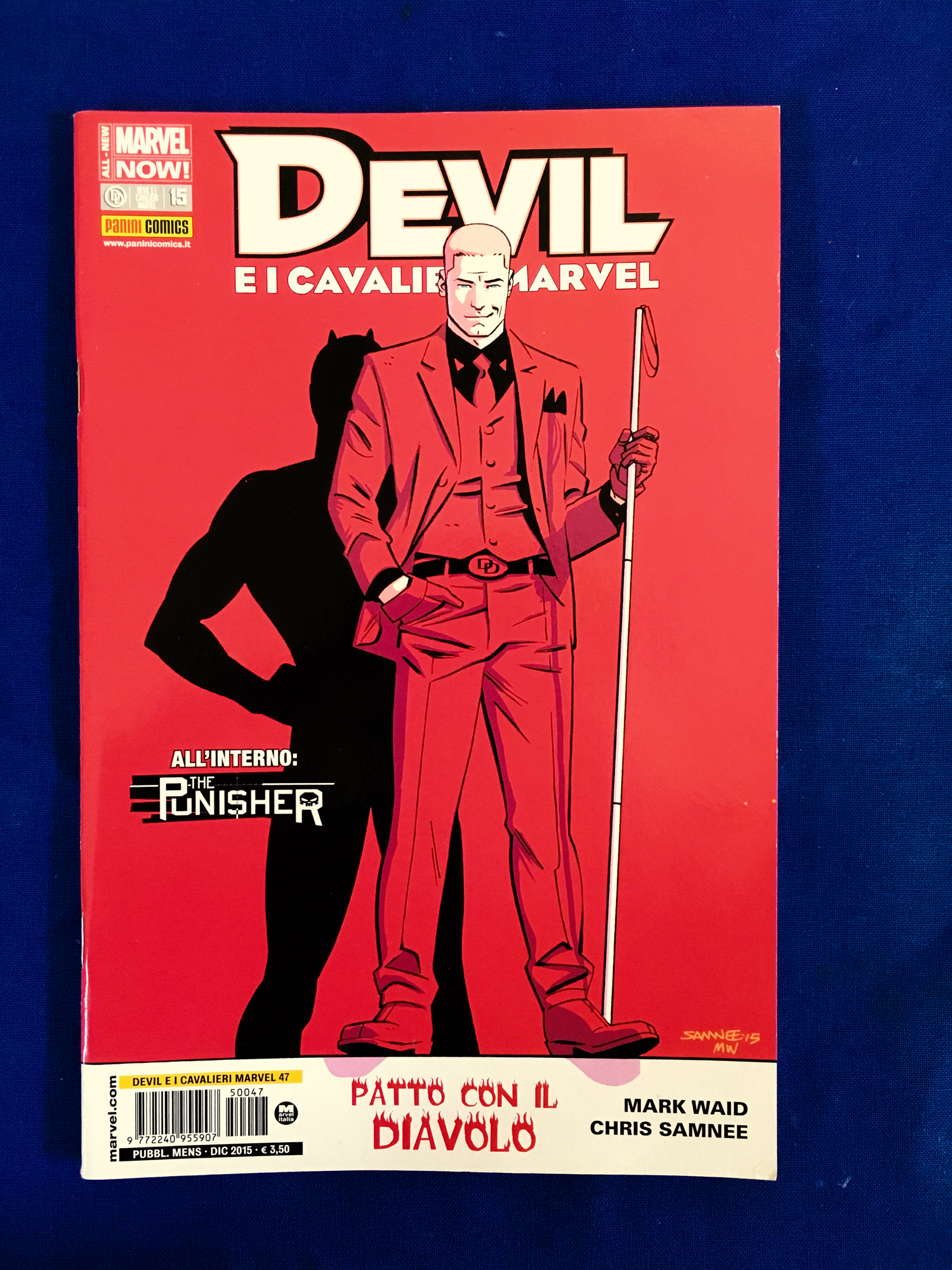 With dramatic delay, I put my hands on Mark Waid & Chris Samnee's run on Daredevil, and I LOVED IT.
I'm a huge fan of the Devil of Hell's Kitchen: him, Spidey and the X-Men have been my gateway to the Marvel Universe back in the early '90, so I get kinda emotional when it comes to Matt.
I have to say, I love the dark, dramatic story arcs of the Devil, but Waid's fresh run was a real delight. It connects with the style of early Marvel in some ways, yet it's very modern, and I loved how he mixed humor and drama. Great old and new foes, amazing writing of the complicated relationship between Matt and Foggy.
As for Samnee's work, IT'S PERFECT. Can't possibly explain how I felt while digging in the pages. His amazing style, so clean and simple yet incredibly powerful and expressive was a pure joy, I was immediately right into the story thanks to the wonderful visual storytelling and composition, and it matched perfectly the atmosphere developed by Waid.
Looks like Matt really needed that San Francisco experience.