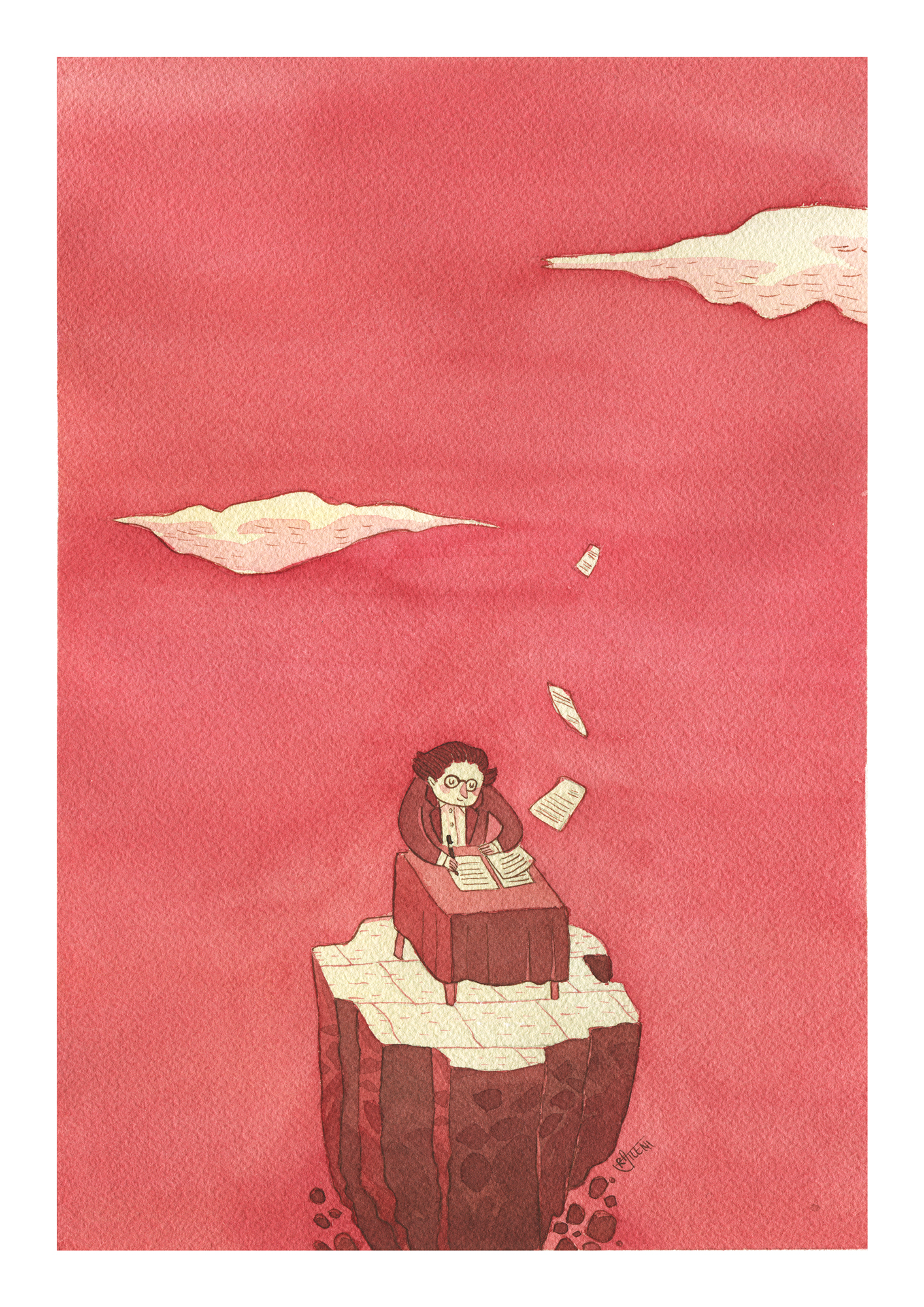 On November 6, 1926, italian Fascist government enacted a wave of laws to definitely turn Italy into a full authoritarian state. The fascist police arrested Antonio Gramsci, one of the most important Marxist thinkers of the 20th century, a philosopher and political leader, in order to "stop his brain from functioning", as stated during his trial.
Unfortunately for them, his brain was unstoppable, as Gramsci wrote 33 notebooks while in prison.
I was very happy to design a poster for the theathral show "Gramsci Antonio, known as Nino". The final image is a digital illustration, but I wanted to do a watercolor version to remember this great Sardinian mind, who is very much needed and missing in modern days.